Prof Stefan Anker
CHAIR
Charité Campus Virchow-Klinikum, Berlin, DE
Prof Stefan Anker studied medicine at Charité Medical School of Humboldt-University Berlin, Germany from 1987 to 1993. He went on to complete his PhD at the National Heart and Lung Institute of Imperial College London, United Kingdom, in 1998. Since then, he has had teaching appointments in several countries including the UK, Germany, Australia and Italy.
He has worked as a Junior Professor and then as Professor for Charité Campus Virchow-Klinikum since 2002. He is a member of and serves on the Boards of several academic organizations, including the Board of the Heart Failure Association of the European Society of Cardiology and the Editorial Board of the Journal of Cachexia, Sarcopenia and Muscle (SCWD). He is also a member of the German Centre for Cardiovascular Research (DZHK).
More info
Less info
Dr Javed Butler
CO-CHAIR
Baylor Scott and White Research Institute, Texas, US
Dr Javed Butler is Professor and Chair of the Department of Medicine at University of Mississippi Medical Center in Jackson Mississippi, and also Patrick H Lehan Chair of Cardiovascular Research. He is board certified in cardiovascular medicine and advanced heart failure and transplant medicine. His research interests focus on clinical trials in patients with heart failure. He has authored more than 900 peer-reviewed publications. Previously, he was Director of the Division of Cardiovascular Medicine and Co-director of the Heart Institute at State University of New York (SUNY) Stony Brook University.
More info
Less info
Prof Andrew Coats
CHAIR
University of Warwick, Coventry, UK
Prof Andrew Coats is President of the Heart Failure Association and Professor of Cardiology, University of Warwick, Coventry, UK. He is an Australian-British academic cardiologist and inventor with a main interest of heart failure.
From 2012 to 2017 he was Director of the Monash-Warwick Alliance, and before that served as Deputy Vice-Chancellor and Dean of Medicine of the University of Sydney. Prof Coats is Editor-in-Chief of the Cardiac Failure Review editorial board.
More info
Less info
Dr Shelley Zieroth
CHAIR
University of Manitoba, Manitoba, CA
Dr Shelley Zieroth is at SBH Heart Failure and Transplant Clinics and serves as Head of the Medical Heart Failure Program, WRHA Cardiac Sciences Program, and as Associate Professor of the Section of Cardiology at the University of Manitoba, Canada. Dr Zieroth attended medical school at the University of Manitoba, where she went on to train in internal medicine and cardiology. She completed her postdoctoral clinical fellowship, specializing in advanced heart failure and cardiac transplant, at Toronto General Hospital. She has lectured internationally on the subject of heart failure. Dr Shelley Zieroth is an Editorial Board member of Cardiac Failure Review.
More info
Less info
Prof Magdy Abdelhamid
Kasr Al-Ainy School of Medicine, Cairo, EG
Prof William Abraham
Ohio State University College of Medicine. Ohio, US
Dr Marianna Adamo
University of Brescia, Brescia, IT
Dr Sajid Ansari
S.S Heart Care Centre, Uttar Pradesh, IN
Dr John Atherton
Royal Brisbane and Women's Hospital, Brisbane, AU
Dr Cecilia Bahit
INECO Neurociencias Oroño, Santa Fe, AR
Prof George L. Bakris
University of Chicago Medicine, Illinois, US
Prof Johann Bauersachs
Hannover Medical School, Hannover, DE
Prof Antoni Bayes-Genis
Hospital Germans Trias i Pujol, Barcelona, ES
Dr Biykem Bozkurt
Baylor College of Medicine, Texas, US
Jasper J. Brugts
Erasmus University Medical Centre, Rotterdam, NL
Prof John Camm
St George's University of London, London, UK
Prof Antonio Ceriello
IRCCS MultiMedica, Milan, IT
Prof Ovidiu Chioncel
University of Medicine Carol Davila, Bucharest, RO
Dr Vijay Chopra
Max Super Specialty Hospital, New Delhi, IN
Prof John Cleland
University of Glasgow, Glasgow, UK
Prof Marisa G. Crespo-Leiro
University of A Coruña, A Coruña, ES
Dr Kieran Docherty
University of Glasgow, Glasgow, UK
Dr Justin Ezekowitz
University of Alberta, Alberta, CA
Prof Gerasimos Filippatos
National and Kapodistrian University of Athens, Athens, GR
Dr Marat Fudim
Duke University, North Carolina, US
Giuseppe Galati
San Raffaele Research Hospital, Milan, IT
Dr Stephen Greene
Duke University School of Medicine, North Carolina, US
Dr Sivadasanpillai Harikrishnan
Sree Chitra Institute, Trivandrum, IN
Prof Ewa Jankowska
Wrocław Medical University, Wrocław, PL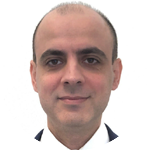 Fadi Jouhra
St George's Hospital, London, UK
Dr David Sim Kheng Leng
National Heart Centre Singapore, SG
Dr Tammy Lyn Kindel
Medical College of Wisconsin, Wisconsin, US
Prof Friedrich Köhler
Charité Campus Mitte, Berlin, DE
Prof Mitja Lainscak
University of Ljubljana, Ljubljana, SI
Prof Béla Merkely
Semmelweis University Heart and Vascular Center, Budapest, HU
Dr Alanna A. Morris
Emory University School of Medicine, Georgia, US
Dr Milton Packer
Baylor University Medical Center, Texas, US
Dr Ambarish Pandey
University of Texas Southwestern Medical Center, Texas, US
Dr Leor Perl
Rabin Medical Center, Petah Tikva, IL
Prof Mark Petrie
University of Glasgow, Glasgow, UK
Dr Ileana Piña
Wayne State University, Michigan, US
Prof Piotr Ponikowski
Wrocław Medical University, Wrocław, PL
Dr Harish Ramakrishna
Mayo Clinic, Minnesota, US
Prof Giuseppe Rosano
St George's University of London, London, UK
Prof Clara Ines Saldarriaga
Cardiovascular Clinic Santa Maria, Medellin, CO
Prof Naveed Sattar
University of Glasgow, Glasgow, UK
Dr Gianluigi Savarese
Karolinska Institute, Stockholm, SE
Prof Petar Seferović
Belgrade University, Belgrade, RS
Dr Rishi Sethi
King George's Medical University, Uttar Pradesh, IN
Altamash Y. Shaikh
Saifee Hospital, Mumbai, IN
Prof Horst Sievert
CardioVascular Center Frankfurt, Frankfurt, DE
Prof Philippe Gabriel Steg
Hopital Bichat, Paris, FR
Prof Gregg Stone
Icahn School of Medicine at Mount Sinai, New York, US
Dr John Teerlink
San Francisco Veterans Affairs Medical Center, California, US
Prof Thomas Thum
Institute for Molecular and Translational Therapeutic Strategies, Hannover, DE
Prof Hiroyuki Tsutsui
Kyushu University, Fukuoka, JP
Dr Katherine Tuttle
University of Washington, Washington, US
Dr Muthiah Vaduganathan
Brigham and Women's Hospital, Massachusetts, US
Dr Harriette Van Spall
McMaster University, Hamilton, CA
Dr Subodh Verma
St. Michael's Hospital, Toronto, CA
Prof Ralph Stephan von Bardeleben
University Medical Center of Mainz, Mainz, DE
Prof Stephan von Haehling
University Medicine Göttingen, Göttingen, DE
Prof Mehmet Birhan Yilmaz
Dokuz Eylul University, Izmir, TR
Dr Faiez Zannad
Academic Hospital (CHU), Nancy, FR
Prof Yuhui Zhang
Fuwai Hospital, Beijing, CN